The stories we read, see and hear sometimes leave a lasting effect on our lives. Stories inspire us to be who we are. They shape our own journey and can take the mind anywhere. There are some stories that effect us so much, they even shape our future…
It is the most successful gaming console to date and this week twenty years ago it was released; apart from the wave of some readers probably muttering 'Oh god I am old' this is a fantastic piece of history to celebrate in gaming and I was lucky enough to be a kid at the time… 
158 Million people owned a PS2 with the original release coming out in Japan on the 4th of March 2000 – the rest of the world would have to wait until later on in the year and me, I got hold of one after spending all of my 13th birthday money in 2002. To this day I still remember shopping around finding the best deal which came from the now extinct (in the UK) Woolworths.
Having been very lucky to own its predecessor PlayStation, like all kids I wanted the new thing and so that fresh plastic smell dominated the living room as I opened the packaging and set it up. The very first game I played was Medal of Honor: Frontline – which was a tribute to history itself while also nodding to the Spielberg epic 'Saving Private Ryan'. A group of us crowded around the living room television while it took us away to artillery fire and allied soldiers on a beach in France. I have always embraced the imagination of where a game takes you and this was history.

PlayStation 2 had a lasting influence on my life and even now as a writer its still inspires my stories. Back then I had all the time in the world to play but not a lot of income so new games would be sparse and arrive via birthdays and Christmas. I could always rely on a service which doesn't exist anymore: Blockbuster video game rentals… The race would be on to complete a rented game in the handful of days I owned it and many many times I succeeded but again with a small crowd around the screen.
Not only did the games of PlayStation 2 shape my writing influence they also played a huge part in introducing me to the music I would come to align myself with.
These were still the days when parents overlooked age ratings on games and by Christmas 2002 my uncle gifted me possibly the greatest PS2 game ever and not for the reasons you think.
Yes the story was great and the whole production was amazing and Grand Theft Auto Vice City is indeed an incredible playing experience but for me it was a gateway to rock music.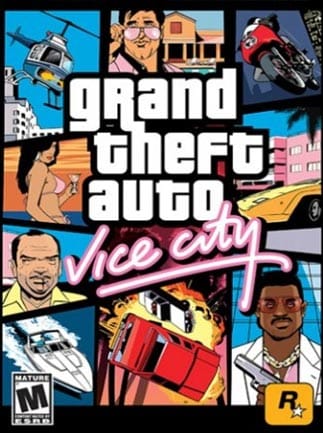 Bands like Twisted Sister, Judas Priest, Iron Maiden, Megadeath, Motley Crue and Tesla would blare out of my room while I cruised along Vice Beach – this was my safe haven and back then rock music was bullying material at school. That music paved my interest into the bands I listen to today and without out it there would be no Rock and Roll man!
Looking back on this era of gaming, it truly was a golden age and I've only mentioned the tip of what is a huge iceberg of games, so check out my favourites below….
Do you have any PlayStation 2 memories?