The stories we read, see and hear sometimes leave a lasting effect on our lives. Stories inspire us to be who we are. They shape our own journey and can take the mind anywhere. There are some stories that effect us so much, they even shape our future…
I firmly believe that Skyrim may be the greatest video game ever made and stay with me here, even if you aren't a gamer because there are very few video games that give players their own licence to shape their time in a world that is wholly interactive, beautifully constructed and most importantly immersive.
From the epic introductory music that leads into an ensemble of visual and audio beauty Skyrim follows the typical chosen one trope where you, the player are thrown in to a 'Tolkienesque' world of being a second coming who is able to face a returning ancient threat; dragons. How you walk down that path is entirely up to you, via magic, via combative brute strength or perhaps sneakily and stealthily that choice falls upon anyone who takes on this game making every journey unique and different – something all games stride to succeed in and maybe Skyrim does that the best and that is what sets it aside. No matter what action the player takes, the level system is counting, adding exp and shaping your character based on what it does in the world.
You can learn magic in detail, from conjuration to restoration but the real magic is all around. The end of 2011/start of 2012 was mostly a wonderful time in my life and perhaps that romanticizes the memories of when I picked up this game and took my first dive into this genre. Although I came late to the RPG genre at 22 I have certainly made up for it over the years with three Fallout games but for me it all started with Skyrim and I have decided to reignite this blog series because I have been playing the remastered version of the game on PS4 over the past few months and it reminded me of how beautiful this game truly is. Lockdown nights have been a breeze with Skyrim as a companion.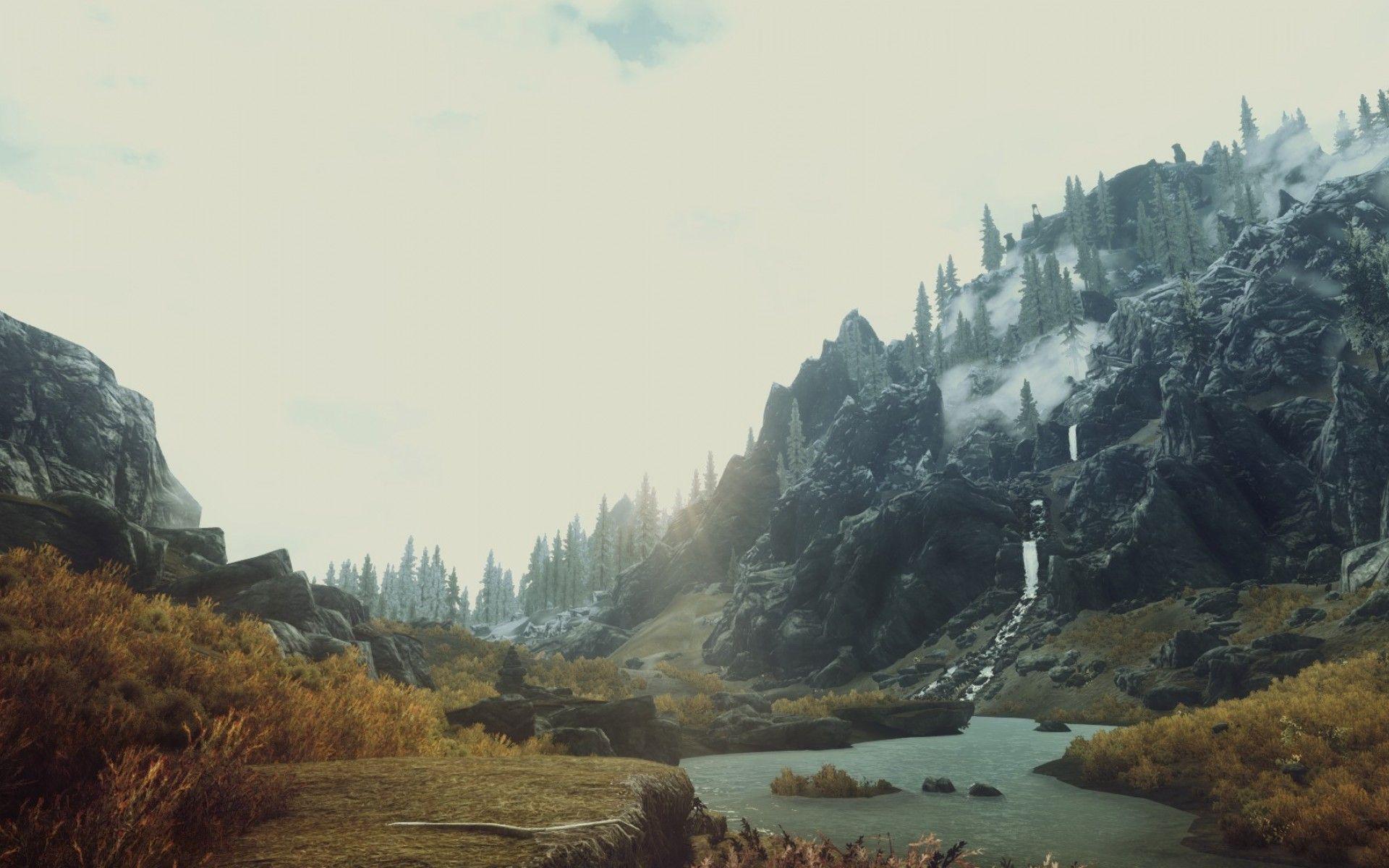 Visuals of rolling hills covered in snow, tundras drenched in sunlight, mountains, sea and castle dominated cityscapes. There is no shortage of picturesque backdrops in this open world where anything can happen while the player chooses to do anything they like. Join one of the many factions from a secret sect of werewolves to a guild dedicated to thievery. Many a tomb await filled with the dreaded Draugr or it could even be an old castle filled with undesirable raiders to the ruins of an ancient civilization now populated with those pesky and tough Falmer. The game is a living and breathing work of art all of which can be further crafted by the player.
The actual gaming experience can be anything that player wants, you can pursue the main story line if you so desire or just go anywhere else the path leads you. Eventually destiny of an intricate and layered quest system will pull you in the right direction. What inspires me the most about Skyrim is the freedom for the game to let it be whatever the player wants it to be, the sheer scale of this production is on the grandest of scales and for that and to me it resides in video game greatness.
Can you name a story as accessible and immersive as the one of the Dragonborn?