Hollywood forgets every so often that audiences are made up of real people who don't always want films that carry a political statement or modern day protest. Breaking boundaries is great and all but sometimes films only ever need to be family entertainment in the form of an escape to be a success and that's exactly what Sonic the Hedgehog is.
My very first memory of video games is sitting beside my older brother while playing the then SEGA console of the time and seeing that blue speedy ball flash past the ever so colourful visuals while he collected gold rings. Sonic the Hedgehog is a gaming establishment and I have forever cherished the memories of playing those games as they came out in the early 90's.
Over the years there have been a stack of video game to cinema adaptations. I can count the enjoyable one's on a single hand and so when I saw they were finally giving Sonic the same treatment, like most I was hesitant in my belief. Turns out they did it and they did it rather well!
Over the weekend my brother joined me at the local cinema and like those days of old we watched that blue sphere rush through rich cinematic landscapes but this time with a narrative and so full credit goes to Ben Schwartz for voicing the 'fastest thing alive'. And now after they improved the CGI of our main character it does look quite good.
The story is simple and easy to follow; they've blended Sonic's world with ours and so that's the story; an alien hedgehog has been living in solitude on Earth until he gets discovered by 'Green Hills' local cop played by James Marsden who brings character balance to the film; he's not only fun himself but bounces off the humour Sonic piles into the dialogue. Although there were many gags and funny moments; most were aimed at younger audiences but overall everyone will find the humour and fun in this. Our antagonist comes in the form of Jim Carrey, now say what you will about him; many don't like his style or his performances but I thought he brought a perfect sinister level of creative humour that gave life to the iconic Doctor Robotnik – again another character who has never spoken in the earlier games. Some of his one-liners are typical Carrey which mainstream audiences will laugh at.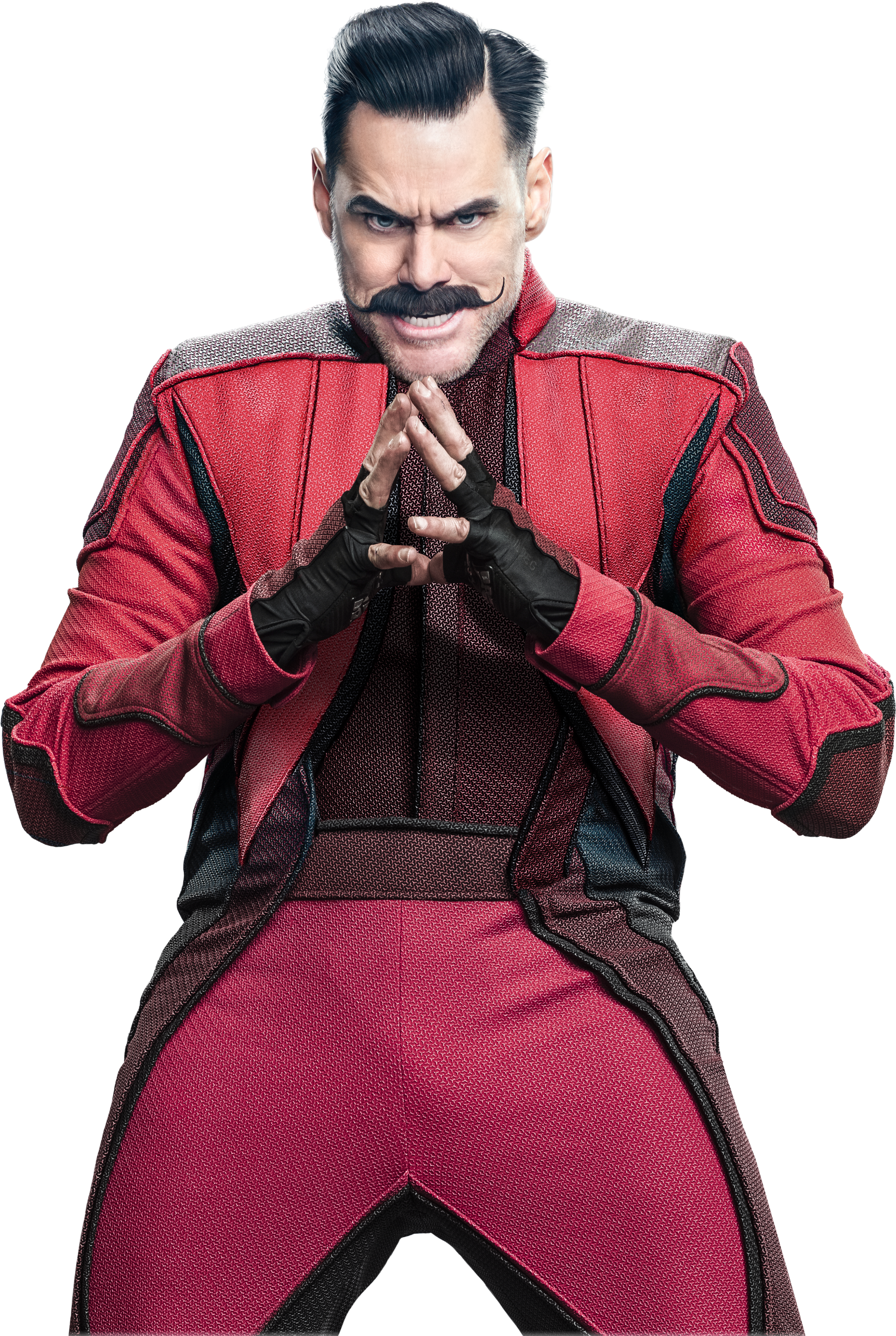 You'll find plenty of nods and tributes to the original games such as names, music interludes and even dialogue moments. For big time fans of Sonic; check it out, you will most probably enjoy the majority of it. To see my original gaming hero reach number 1 in both the US and UK film charts is quite special and credit where credit is due because they have done a good job in providing a film that might not be protest towards anything or have a ground breaking cast; but it's entertaining and fun for all ages. Sometimes that's all stories need to be!
8 Rings out of 10