A huge tip of the cap to Jaycee Lynch of Thinking Moon for tagging me in what I hope will be a fun Q and A…
Here goes…
1. What's your usual Starbucks drink?
Black americano
2. What does your work station look like?
My desk at home is currently being used to store folded laundry… I consider anywhere to be my workstation as long as I have my laptop I'm good to go…
3. All-time favourite food?
Pizza most probably.
4. Favourite author?
Michael Crichton
5. What do you think of open relationships?
Not my kind of deal.
6. What's your favourite video game?
Half Life
7. What's your guilty pleasure treat?
Booze
8. Your favourite movie?
Back to the Future.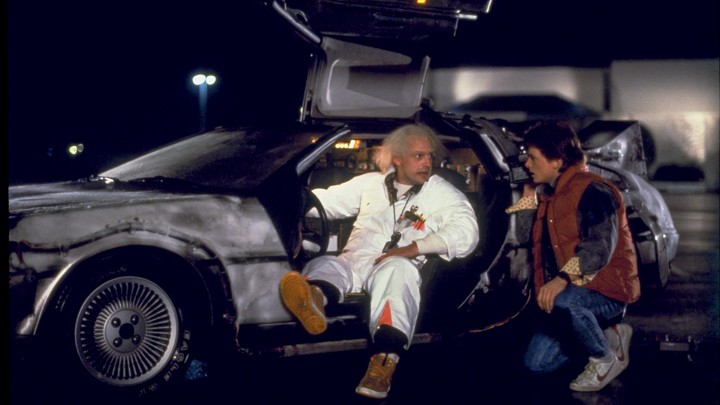 9. Favourite book?
Too many to single one out… top 3
'The Lost World' – Arthur Conan Doyle
'Pet Semetary' by Stephen King
'Prey' by  Michael Crichton
10. Best advice you've ever received?
It's always them and not you.
11. Twitter or Instagram?
Twitter
12. Are you a desktop or a laptop person?
Laptop
13. What projects are you working on right now?
I have just finished editing my 4th stage play – an adaptation of Rapunzel and right now I am editing 'Darke Awakening' my 6th novel due for release this year…
14. What's your favourite colour?
Dark red.
15. Did you get good grades in school?
Not really. I didn't try particularly hard but then again I didn't know what trying hard really was, I was 15 so who knows what anything is at that age? I only got 'good' grades in 3 subjects: English, Electronics and Business studies.
16. Dream job?
Screenwriter that gets paid well!
17. Played any sports?
Loads as a kid. I played quite a lot of soccer , I was a naturally left footed which is rare apparently. I also played a stack of cricket during the summers.
18. Do you have a degree?
Nope.
19. Nationality?
British – specifically English, God save the Queen and all…
20. What's your favourite type of blog post to write?
I do love a book review. Writers like a book review and so do readers. Everyone wins.
21. What do you like to collect?
Movie soundtrack CD's although CD's are kinda old fashioned now. I also collect different Monopoly games.
22. Describe yourself in 3 words?
Creative, loyal and humorous…
23. If you were a rapper, what would your rapper name be?
J-Lee…
24. Who was the last person you DM'd?
Probably my other half but I also have a few 'spicy' message groups.
25. What's on top of your wish list right now?
Without sounding cheesy things are quite good for me right now. I mean a million bucks would be appreciated…
26. Sorting House?
Ravenclaw – I have a scarf!
27. How many tattoos do you have?
None.
28. What are you most grateful for this year?
It's a bit early but I very much appreciate the good folks who follow this here blog, you rock!
29. What's the best thing that's happened to you this month?
Let's talk about January because this month is less than a week old.
January was awesome and a little bitter sweet. I performed in my final show for the drama club I have been a part of for ten years! We put on a show I wrote and over 600 people came to see it.
30. What's the best thing that's happened to you today?
I ate pizza
31. What's the best thing ever?
A sunny winters day.
32. Favourite season?
Spring. Not to hot or too cold. I sweat the least in Spring therefore it is my favourite.
33. Favourite holiday?
I work quite a lot of holidays so any holiday I happen to be off work is my favourite.
34. What fictional character do you relate to the most?
Abraham Simpson: ( on modern music/fashion/trends)
35. Do you like surprises?
Honestly, no. They make me a little anxious.
36. What's the biggest surprise you've ever had?
My 25th birthday was a surprise party – that was cool
37. What surprise made you cry?
I can't think of one..
38. What's the best surprise you've ever given someone?
I proposed to my other half before Christmas. I felt like a lemon on one knee but then she said yes and our social media proceeded to break… it was great! We drank 3 and half bottles of champagne that night…
39. Do you like muffins?
Chocolate chip works for me.
40. Do you cook often?
Most of the meals I eat are cooked from scratch, it's probably why I am in 'ok' shape…
41. What's your favourite dessert?
A chocolate fudge brownie sundae.
42. Is there a dessert you dislike?
No, dessert is life.
43. Cake or pie?
Both.
44. What's your least favourite food?
Cucumber. WTF is with that taste? Cat's are triggered by them also so that's clearly a sign…
45. What's your favourite condiment?
Ketchup with BBQ sauce being a strong second.
46. It's 4am on a Saturday night, what would you eat?
That's a real bad time to eat trust me I work a lot of nights… I'll just take a coffee…
47. If you could teach a college class, what would it be called?
Story telling for beginners.
48. Best animated film?
Toy Story
49. What has a guy done or said to impress you?
I've got a lot of compliments for my writing by quite a few awesome guys!
50. The best thing to do on a first date?
Talk, have a few drinks and get to know one another. For god's sake make them laugh!
51. The worst thing to do on a first date?
Eat a big meal. It's awkward and clunky…
52. What's the funniest pick-up line a guy could use on a girl?
I wouldn't know. I never have or had any type of 'game'.
53. Best comic book character?
Deadpool
54. What are three things that are always in your purse?
I don't own a purse but I will always without fail carry a pen, wallet and phone with me at all times.
55. Favourite drink?
Tea, always.
56. If you could play a historical figure in a movie who would it be?
I could probably nail Jim Morrison of Kurt Cobain, hair permitting…
57. Kittens or puppies?
Puppies.
58. Tell me your favourite sushi roll?
I've never tried sushi…
59. What kind of lipstick do you use?
A chapstick…
60. What kind of foundation do you use?
You should proably ask the nice young lady who applied it last time I was in a show…
#thankyourmakeupartist
61. Blow-dry or air dry?
Air dry.
62. Who is your fashion icon?
Dave Grohl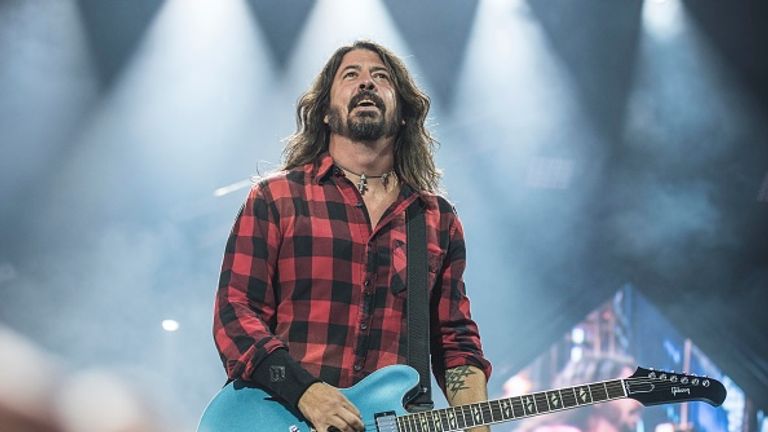 63. Favourite Disney Character?
Woody. Especially after Toy Story 4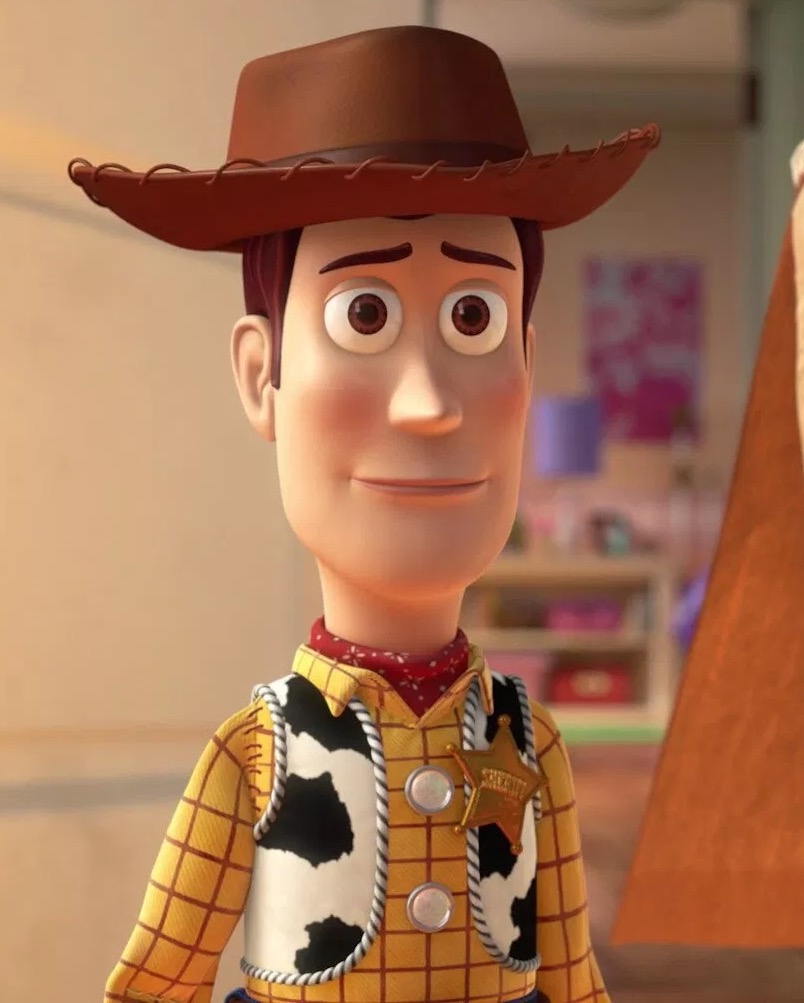 64. What are you doing tomorrow?
Working a night shift so I'm probably asleep if you're reading this!
65. A movie you laughed the hardest through?
'Dumb and Dumber' always gets me laughing and 'There's something about Mary'
66. A movie that made you cry?
So many. I'm an emotional guy and when I get into a story anything can set me off… I found the new Aladdin film to be quite moving at the end…
67. If you could sing a duet with someone, who would it be?
Probably my brother- in a manly type of sense…
68. If your life was a song, what would the title be?
Chancer
69. What's your favourite animal?
I'm partial to a Giraffe
70. Favourite illustrator?
Quentin Blake did some great work with Roald Dahl's children's books…
71. A person you want to have coffee with?
Rock 'The Dwayne' Johnson
72. What country do you wish to visit?
I would love to visit Canada.
73. Best way to decompress?
Playing a video game or watching an immersive film or tv show.
Nominations: For anyone who made it all the way to the bottom if this here post I salute you and congrats you've been nominated!